Noticias flash
Marzo 2018

NOT ALL FIBERS ARE THE SAME
Experts have long recognized that fiber length is among the key factors influencing the potential toxicity of asbestos fibers: it impacts whether the fiber will be inhaled, deposited in the lung and how efficiently it may be cleared...
» Leer más
(solamente disponible en inglés)
Noticia científicas
Agosto 2017
First Identification of Pulmonary Asbestos Fibres in a Spanish Population.
This study, first undertaken as a PhD tesis, was undertaken to characterize, for the first time in Spain, the type of asbestos fibres in the lungs of exposed and non-exposed populations.
» Leer más
(solamente disponible en inglés)
Nuevo folleto
Science Must Prevail
Science Based Facts
Relevant Health Issues - 2015
Rotterdam Convention
COP7 MEETING – 2015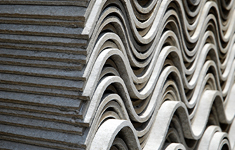 The chrysotile fibre is encapsulated in a matrix of cement or resin, preventing the release of fibres.

THE CHRYSOTILE INDUSTRY CREATED A RESPONSIBLE-USE PROGRAM THAT IS BASED ON THE CONTROLLED-USE APPROACH TO REGULATING CHRYSOTILE