Snapshot News
May 2017

Following COP8's decisive results

ICA WILL REMAIN VIGILANT
On May 3rd, a few hours after the closure of the Rotterdam Convention's 8th Conference of the Parties (COP8), the ICA informed its members that chrysotile asbestos had not been included in the Convention's Annex III's list of banned or severely restricted products. Reason had prevailed.
New brochures
Science Must Prevail
Science Based Facts
Relevant Health Issues - 2015
Rotterdam Convention
COP7 MEETING – 2015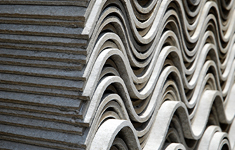 The chrysotile fibre is encapsulated in a matrix of cement or resin, preventing the release of fibres.

THE CHRYSOTILE INDUSTRY CREATED A RESPONSIBLE-USE PROGRAM THAT IS BASED ON THE CONTROLLED-USE APPROACH TO REGULATING CHRYSOTILE