Snapshot News
June 2018

The Situation in Canada:
To Hastily Ban Chrysotile Would Be
a Serious and Costly Mistake
The banishment of a natural resource requires a rigorous process, light years away from unfounded perceptions and propaganda. Before decreeing such banishment of a product or substance, authorities must have the political courage to analyse all the social and economic impacts of their decision, based on facts as opposed to myths.
Science News
August 2017
First Identification of Pulmonary Asbestos Fibres in a Spanish Population.
This study, first undertaken as a PhD tesis, was undertaken to characterize, for the first time in Spain, the type of asbestos fibres in the lungs of exposed and non-exposed populations.
New brochures
Science Must Prevail
Science Based Facts
Relevant Health Issues - 2015
Rotterdam Convention
COP7 MEETING – 2015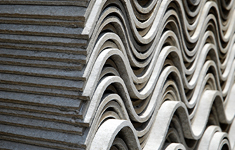 The chrysotile fibre is encapsulated in a matrix of cement or resin, preventing the release of fibres.

THE CHRYSOTILE INDUSTRY CREATED A RESPONSIBLE-USE PROGRAM THAT IS BASED ON THE CONTROLLED-USE APPROACH TO REGULATING CHRYSOTILE