Snapshot News
July 2016
AN EUROPEAN UNION LAW AND REGULATIONS CONFIRMS THAT CHRYSOTILE CAN BE USED SAFELY
On June 22 2016, the European Union confirmed that chrysotile fibres will be used in the chlorine industry, at least, until 2025.
Rising above the anti-asbestos lobby's relentless propaganda and the pretenses of a litigation business bent on pretending that a single fibre can be a cause of death, Europe as thus reaffirmed that chrysotile can be used in a safe and responsible manner, in well controlled environments.
Science News
September 2016
Evaluation of asbestos-containing products and released fibers in home appliances
This study is about asbestos-containing products and released asbestos fibers from home appliances. The authors investigated a total of 414 appliances manufactured between 1986 and 2007. Appliances were divided into three categories: large- and small-sized electric appliances, and household items.
New brochures
Science Must Prevail
Science Based Facts
Relevant Health Issues - 2015
Rotterdam Convention
COP7 MEETING – 2015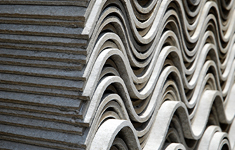 The chrysotile fibre is encapsulated in a matrix of cement or resin, preventing the release of fibres.

THE CHRYSOTILE INDUSTRY CREATED A RESPONSIBLE-USE PROGRAM THAT IS BASED ON THE CONTROLLED-USE APPROACH TO REGULATING CHRYSOTILE