Snapshot News
March 2017
THE STRENGTH OF SCIENCE-BASED EVIDENCE
In January 2013, the work of an international team of 8 researchers came to its final stage when their paper Health Risk of Chrysotile Revisited was published in the online scientific journal Critical Reviews in Toxicology (Taylor and Francis). A few numbers bear witness to its relevance, and its necessity: in the course of a few years, it has been viewed no less than 5 446 times, and quoted in 40 other scientific publications.
New brochures
Science Must Prevail
Science Based Facts
Relevant Health Issues - 2015
Rotterdam Convention
COP7 MEETING – 2015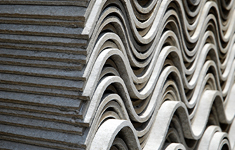 The chrysotile fibre is encapsulated in a matrix of cement or resin, preventing the release of fibres.

THE CHRYSOTILE INDUSTRY CREATED A RESPONSIBLE-USE PROGRAM THAT IS BASED ON THE CONTROLLED-USE APPROACH TO REGULATING CHRYSOTILE