Snapshot News
November 2016
IS THE ROTTERDAM CONVENTION ENDANGERED?
A new proposal by a number of African states to modify Article 22 of the Rotterdam Convention which governs the listing of substances in Annex III is a cause of great concern to the International Chrysotile Association (ICA), who wrote on October 31th to the Executive Secretary of the Convention's Secretariat to underline both the procedural and the fundamental issues raised by this development.
Science News
September 2016
Evaluation of asbestos-containing products and released fibers in home appliances
This study is about asbestos-containing products and released asbestos fibers from home appliances. The authors investigated a total of 414 appliances manufactured between 1986 and 2007. Appliances were divided into three categories: large- and small-sized electric appliances, and household items.
New brochures
Science Must Prevail
Science Based Facts
Relevant Health Issues - 2015
Rotterdam Convention
COP7 MEETING – 2015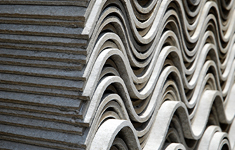 The chrysotile fibre is encapsulated in a matrix of cement or resin, preventing the release of fibres.

THE CHRYSOTILE INDUSTRY CREATED A RESPONSIBLE-USE PROGRAM THAT IS BASED ON THE CONTROLLED-USE APPROACH TO REGULATING CHRYSOTILE