Snapshot News
October 2017

THROUGH THE ICA, THE INDUSTRY STATES ITS POSITION: AMPHIBOLES MUST BE BANNED, CHRYSOTILE MUST BE CONTROLLED
Never before has the industry spoken so clearly: amphiboles must be banned and chrysotile must be controlled to ensure its safe and responsible use.
Almost a year ago, the Canadian government announced its intention to introduce new regulations that would ban all new activities and use of asbestos and asbestos containing products. Deeply concerned by the muddled and biased nature of the consultation process that has been unfolding over the past few months, ICA decided to intervene...
Science News
August 2017
First Identification of Pulmonary Asbestos Fibres in a Spanish Population.
This study, first undertaken as a PhD tesis, was undertaken to characterize, for the first time in Spain, the type of asbestos fibres in the lungs of exposed and non-exposed populations.
New brochures
Science Must Prevail
Science Based Facts
Relevant Health Issues - 2015
Rotterdam Convention
COP7 MEETING – 2015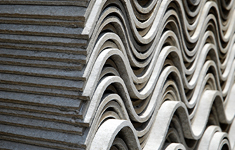 The chrysotile fibre is encapsulated in a matrix of cement or resin, preventing the release of fibres.

THE CHRYSOTILE INDUSTRY CREATED A RESPONSIBLE-USE PROGRAM THAT IS BASED ON THE CONTROLLED-USE APPROACH TO REGULATING CHRYSOTILE