Snapshot News
April 2017
Lung function not affected by asbestos exposure in workers with normal CT scans
This study by was conducted by specialists of occupational medicine and diagnostic radiology from Germany to the Netherlands. They investigated the suggestion that asbestos exposure affects lung function, even in the absence of asbestos-related interstitial or pleural risk factors such as cumulative asbestos exposure or emphysema.
New brochures
Science Must Prevail
Science Based Facts
Relevant Health Issues - 2015
Rotterdam Convention
COP7 MEETING – 2015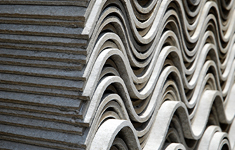 The chrysotile fibre is encapsulated in a matrix of cement or resin, preventing the release of fibres.

THE CHRYSOTILE INDUSTRY CREATED A RESPONSIBLE-USE PROGRAM THAT IS BASED ON THE CONTROLLED-USE APPROACH TO REGULATING CHRYSOTILE