Snapshot News
October 2017

ILO WORKING GROUP CONFIRMS THE STATUS AND RELEVANCE OF ASBESTOS CONVENTION NO. 162, CALLS FOR MORE RATIFICATIONS BY STATES
Years of thoughtful, thorough representations by the ICA and its partners bore fruit in Geneva last September when an International Labour Organization (ILO)'s Tripartite Working Group (TWG) tasked with reviewing the Organization's standards ahead of its 100th anniversary in 2019 came to the consensual conclusion that the Asbestos Convention, 1986 (No. 162) "is considered to have the classification of up to date standards".
Science News
August 2017
First Identification of Pulmonary Asbestos Fibres in a Spanish Population.
This study, first undertaken as a PhD tesis, was undertaken to characterize, for the first time in Spain, the type of asbestos fibres in the lungs of exposed and non-exposed populations.
New brochures
Science Must Prevail
Science Based Facts
Relevant Health Issues - 2015
Rotterdam Convention
COP7 MEETING – 2015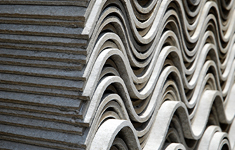 The chrysotile fibre is encapsulated in a matrix of cement or resin, preventing the release of fibres.

THE CHRYSOTILE INDUSTRY CREATED A RESPONSIBLE-USE PROGRAM THAT IS BASED ON THE CONTROLLED-USE APPROACH TO REGULATING CHRYSOTILE